Israel is such a small country that many of the touristy places get really crowded. Take Tel Aviv for example, unless you're visiting in the dead of winter you probably won't be able to enjoy very much quiet time on the beach, and although many people love the fun beach crowds, sometimes you just want a quiet vacation with uncrowded beaches. If you're one of those people, Bat Yam may just be the kind of city you're looking for. While, we can't promise totally uncrowded and quiet beaches, they will be a lot less busy than those of the city's more well-known northern neighbor.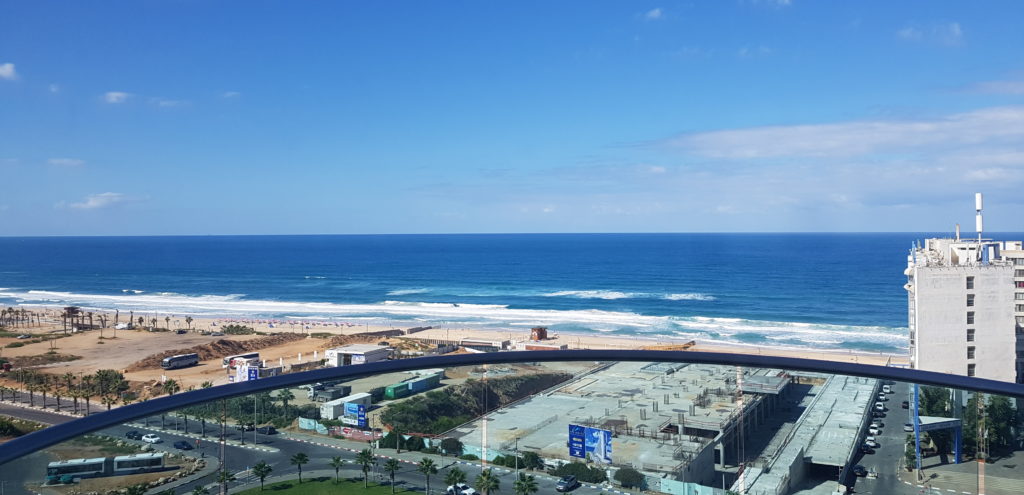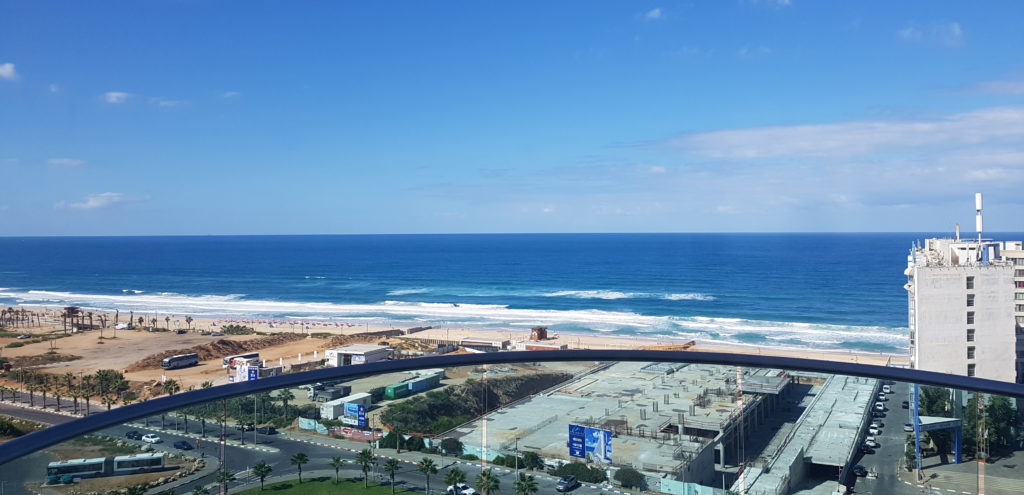 Bat Yam was established in 1926, back then it was known as Bayit V'Gan (House and Garden) and in 1937 it was named "Bat Yam". Today, Bat Yam is part of the Gush Dan metropolitan area in the Tel Aviv District, and it is only a short 10 minute drive from the bustling city of Tel Aviv. The city is also located on the Mediterranean Sea, making it the idyllic vacation spot for beach lovers. Bat Yam is very much quieter than its northern neighbor and hotels are less expensive, so if you want a quiet, relaxing beach vacation with the option of touring or partying in the big city, Bat Yam is the place to be!
Bat Yam has a 3.2 km (2 mi) long promenade along the beachfront which it is lined with hotels, pubs and restaurants. The city has eight municipal beaches, one of which is protected by a breakwater. And, Bat Yam is a popular Israeli surfing spot.
Bat Yam's location makes it a perfect vacation spot for those who want to enjoy the beach as well as other attractions in neighboring cities. Besides its proximity to Tel Aviv to its north, Bat Yam is also a short drive from neighboring cities, Rishon LeTsiyon and Holon. Both cities offer enjoyable tourist attractions for the whole family, such as, Superland, one of Israel's largest amusement parks in Rishon LeTsiyon, and the Israel Children's Museum in Holon.
You'll also find a small but interesting selection of museums in Bat Yam, including MOBY: Museums of Bat Yam, located at the heart of Bat Yam, where you will find a museum for contemporary art. For Yiddish enthusiasts, there is also a museum in the memory of the Yiddish writer Sholem Asch, who lived his last years in Bat Yam, and a the city has a small Holocaust museum.
Getting to Bat Yam is easy. It is about a twenty minute drive from the airport, so if you're renting a car you'll be at your hotel in no time. It's also easy to get there by public transport, both buses and trains run from all major cities to Bat Yam.
There's plenty to do in Bat Yam. Have a great meal, relax and enjoy the sun and sand, learn to surf with the local surf school, go shopping in the Bat Yam Mall or take in a movie at the theatre. Bat Yam has everything you need for a great vacation!
Need help planning your dream trip? Please fill your details and we will contact you